To email the PDF file after creating it with the Win2PDF Print to PDF printer, select the 'Send file' option on the Win2PDF file save window.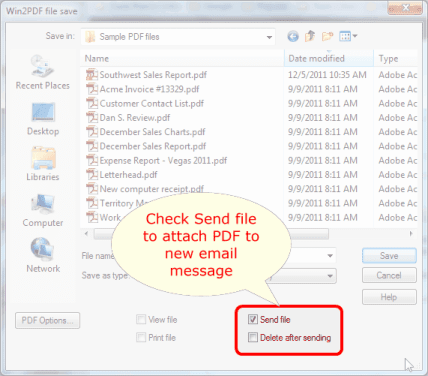 When the file is saved, it will automatically be attached as a new PDF file to your default MAPI e-mail client (e.g. Microsoft Outlook). You can then address the e-mail and send it as a file attachment.
You can also configure Win2PDF to send a PDF using Microsoft Outlook, Mozilla Thunderbird, Gmail, Outlook.com, Yahoo! Mail, or custom SMTP servers.
If the 'Delete after sending' option is checked, the PDF file will be deleted from your hard disk after the e-mail has been sent.