To automatically save PDF files without prompting, you can turn on the Win2PDF Auto-name feature. This is enabled by first selecting the PDF Options... button on the Win2PDF file save window. Then, navigate to the 'Document' tab and you will see the following checkbox for Auto-name Files.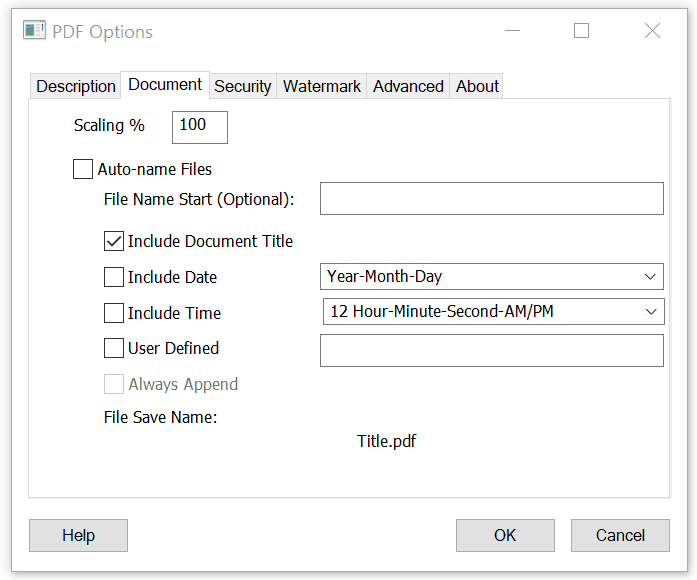 These settings are documented in PDF Options: Auto-name files
The following video shows how to enable the Win2PDF Auto-name feature:
Enable Win2PDF Auto-name feature
For more advanced methods for controlling the PDF file name, please visit the How to Manage file name settings section of the How to use the Win2PDF Admin Utility section of our online help.