XPS is a format created by Microsoft, and it is the abbreviation of XML Paper Specification. It is a page description language which can describe a single page or a document containing multiple pages. The description includes all the text and graphics that appear on the page(s). Win2PDF has the ability to create XPS file by printing from any application.
To create an XPS file, you'll just need to print to Win2PDF and then choose the 'Save as type:' to be 'XML Paper Specification (XPS)'.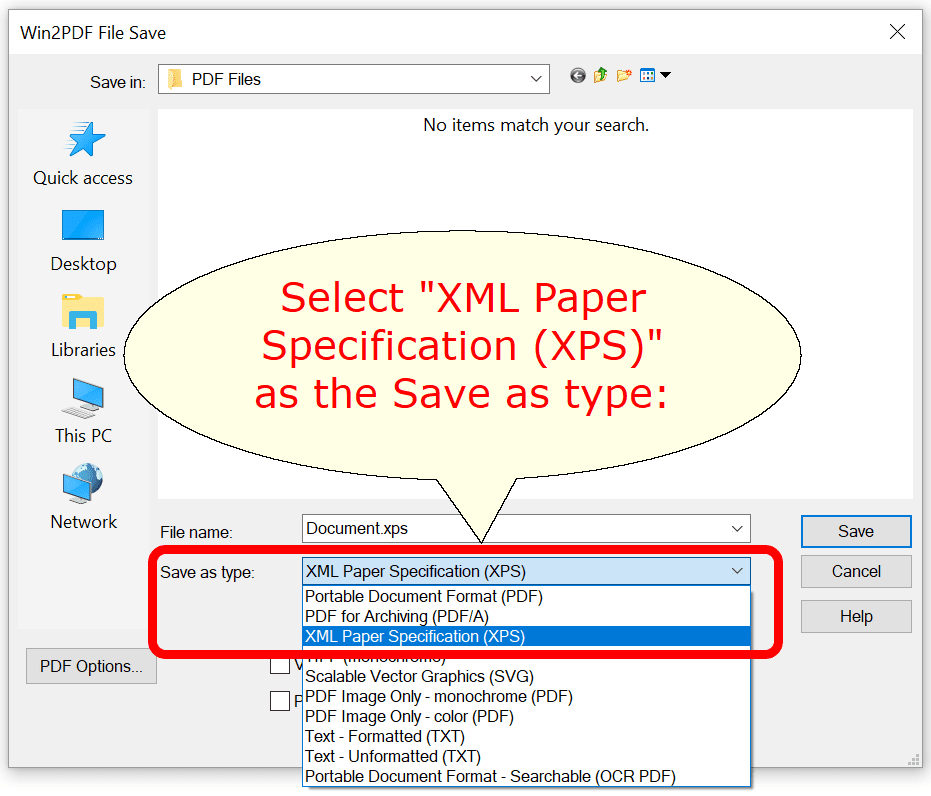 When you click 'Save', the file will be saved as an Microsoft .xps file.