If you would like to rename a PDF based on text in a PDF at a specific location, choose "Define Auto-Name Content Field" from the "Auto-Name" menu and draw a rectangle around the desired text to be used in the renamed file.
The following screen cast shows how this can be defined.
How to set the Content Name Field
After the content field is defined, selecting "content field" as a rename option will use the content at the defined location for each PDF in the renamed file name. The preview window will be updated to show the renamed file with the content field.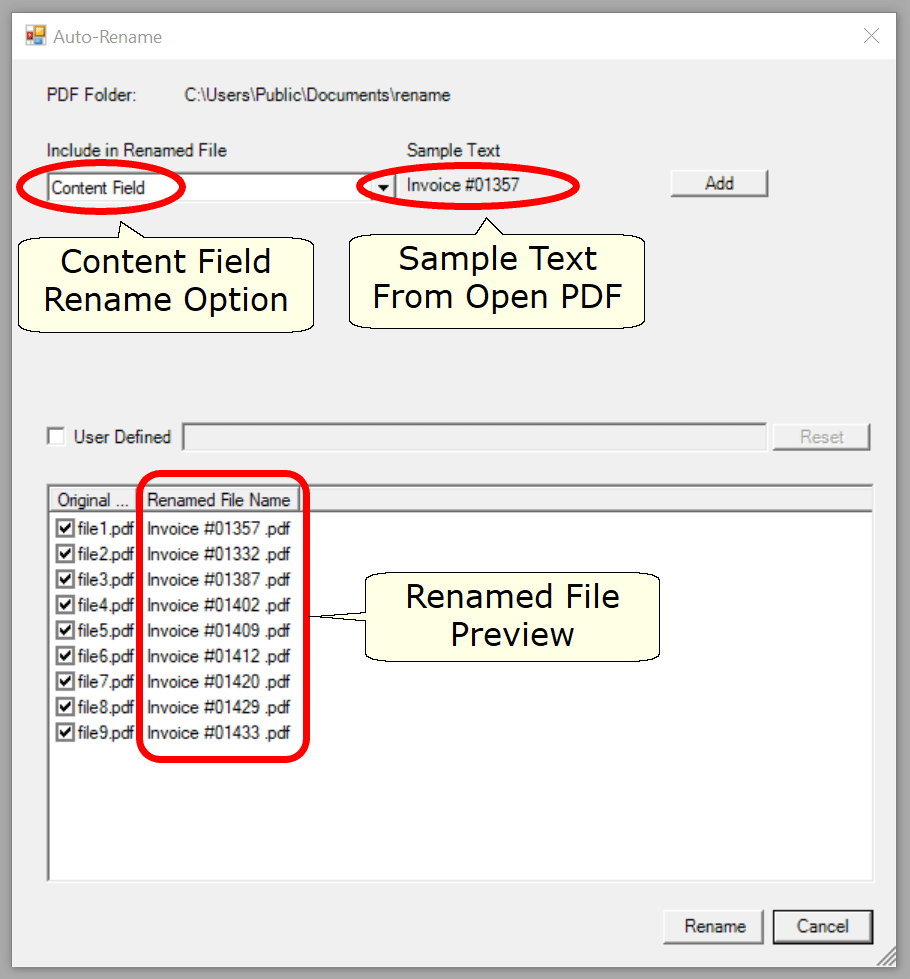 Win2PDF Auto-Rename Content Field