To view a PDF, open a PDF file using "File -> Open" or drag-and-dropping a PDF file onto the Win2PDF Desktop icon. The Win2PDF Desktop viewer will show a preview of the PDF.
You can also right-click on a PDF document in Windows Explorer or the desktop and can choose "Open With –> Win2PDF Desktop", or "View with Win2PDF". On Windows 11, choose "Show more options -> View With Win2PDF".

Win2PDF Desktop - View with Win2PDF
The PDF is opened in a viewer with toolbar icons for navigation and common actions.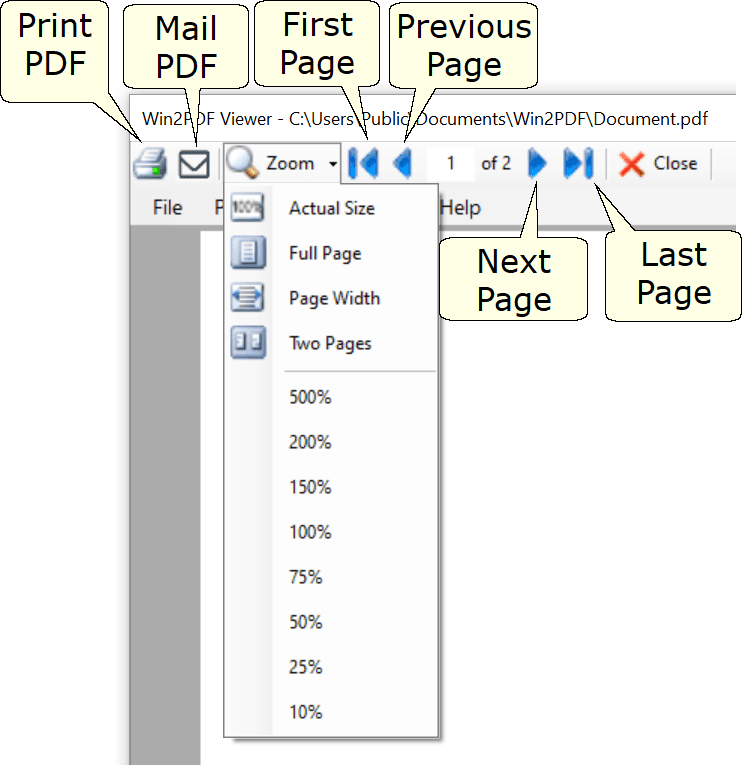 Win2PDF Desktop - PDF Viewer Controls